JJ and Leah Ganders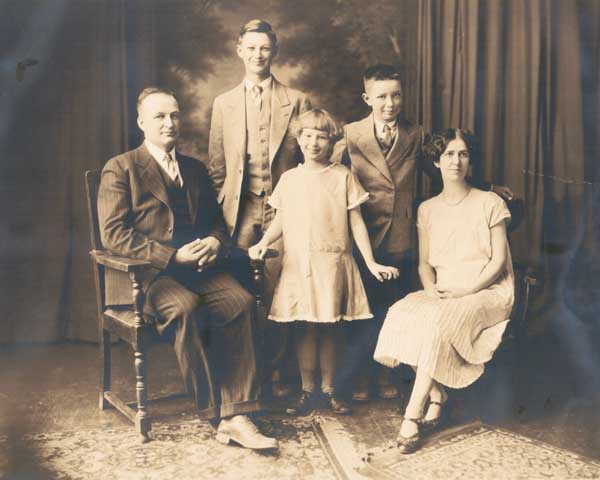 Sam and Olive Ganders
Stanton, Ruth and Dean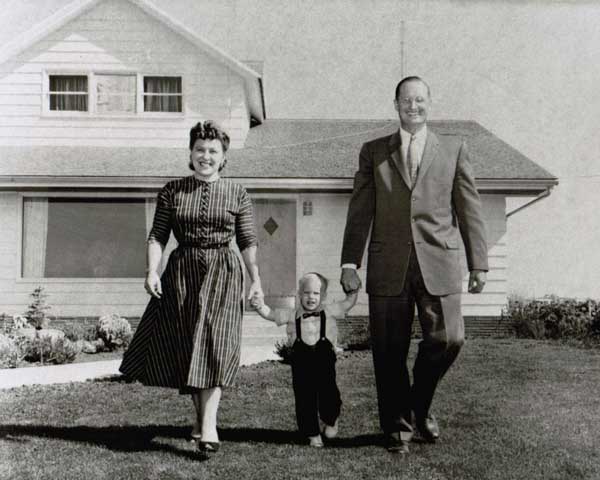 Betty and Stanton Ganders, & Larry
Bickleton Farmhouse (Hooker Place)
Campaign photo, About 1958

CLICK HERE to view the 1958 Stanton Ganders Congressional Campaign Brochure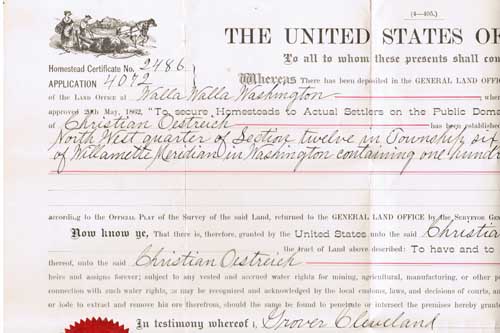 1888 Homestead Agreement
Oestrich Place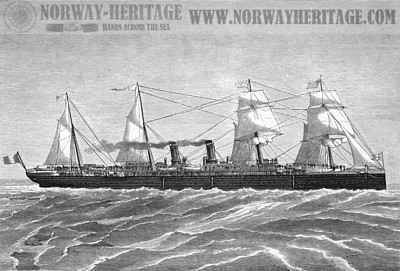 "Normandie"
Ship that carried Leah and young Sam Ganders
from Le Havre, France, to New York
Arriving September, 1884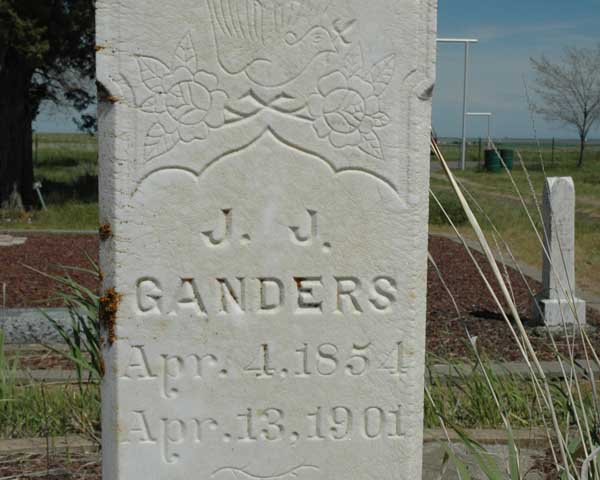 Headstone of J.J. Ganders
Bickleton IOOF Cemetery (2011)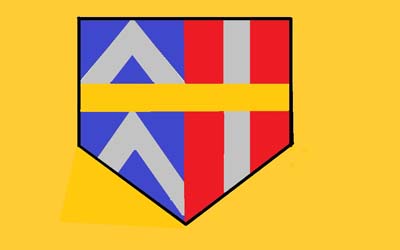 Drawing believed to represent descriptions of the Gander Family Coat of Arms, perhaps dating back for centuries. The source was a seal used by JJs Grandfather, Christian Gander of Switzerland 1759-1836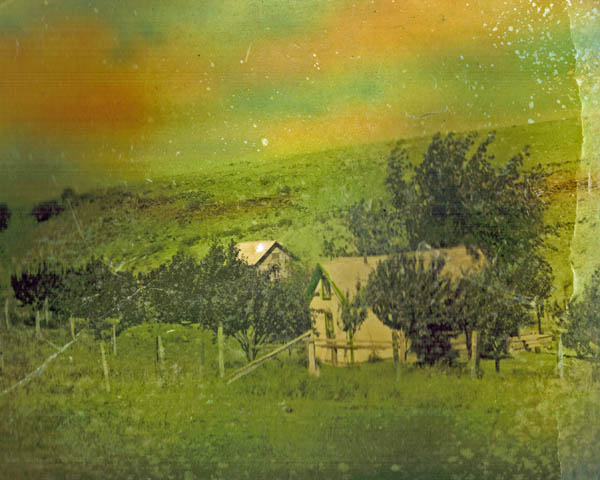 Very early photo (early 1900s?) of the Ganders farm in Bickleton.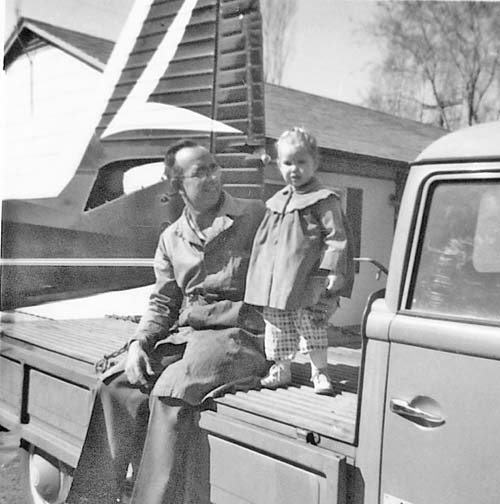 Pilot Dean Ganders and his daughter, Lori, sitting on the Ganders' Volkswagen pickup truck at their home in Richland, Wash. in March 1962. Dean flew an airplane during the Cold War to patrol the fencelines at the Hanford Nuclear Reservation. (Photo courtesy of another daughter of Dean Ganders, Becky Decker.)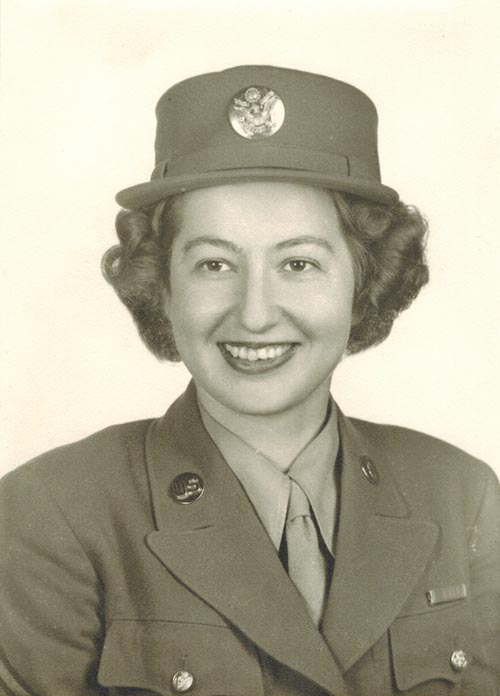 Ruth Ganders

Photo courtesy Steve Ganders






1800s Buggy Owned by the Ganders Family
Bickleton Whoop 'n Holler Museum




Ganders.Com is maintained by Larry Ganders


This page updated June 2015





G
ander as a Swiss name dates back in written records 691 years to 1324 A.D.*** Firm ancestral links to our family lead to Willi Gander, born in 1526. Much of the family records are recorded in German in Gsteig, a town in the canton of Bern, Switzerland, just eight miles from the French-speaking region. The name originated from the "Gands," the fertile agricultural slopes (glacial moraines) of the Bernese Oberland (The higher and southern part of the Bern "canton" or Swiss state). The Gander Family (Johann Jakob and L'ea Gander) came to Washington Territory from the Swiss-German portion of Switzerland in 1884 and we, the family descendants, still reside in what is now the state of Washington.

Upon arrival to Washington Territory, the Gander Family members spoke Swiss-German and Swiss-French. Johann Jakob was Swiss-German and L'ea was Swiss-French. They could read English but did not speak it. Johann was a landscaper and the couple came to homestead. They were attracted by the plentiful bunchgrass, canyons full of wildflowers, distant alpine-like views of Mt. Adams and Mt Hood, a reputation for being good cattle country, and unusual geology (that many years later was attributed to a great flood as Johann had suspected).

Johann Gander found remaining homestead lands in 1884 unsuitable. H\e ended up purchasing better land elsewhere in the county, near Bickleton, WA. The property was known then as the Smith Homestead near a rural post office called "Bluelight." They raised polled (hornless) Hereford cattle and later expanded the farm for raising wheat.

To emigrate 7,000 miles from Switzerland to Bickleton, the family had to purchase steerage steamship tickets from France to the United States, cross America by a series of early railroad lines ending with a recently-completed link operated by the Oregon Railway and Navigation Company. The train, which had connections to Northern Pacific from St. Paul, Minn., ran from Wallula (near Tri-Cities) and stopped at a new railroad station at what is now called Arlington, Ore (then called Alkali.) They took a ferry, probably a steam-powered ferry, across the untamed Columbia River to what is now Roosevelt, Wash. (There was no town there in 1884).


Johann (Larry's great grandfather) first made the 7,000-mile trip to the Bickleton Country alone. He sailed from Le Havre, France, on the 394-foot "Labrador" steamship.

The rest was mostly by train to Alkali. He hiked about 25 miles or more from the river crossing to the Bickleton Trading Post with two bags and an alpine backpack. It was 2,000 feet above the river crossing.

At that trading post, he found someone named Mannheim who also spoke Swiss and advised him to purchase a nearby farm. After the land transaction was complete, Larry's great grandmother L'ea, and Larry's grandfather, Sam, (just a one-year old called "Sami") made the trip from Switzerland on the French passenger ship, "Normandie."


Chalet Gander
Gsteig, Switzerland
Johann's Swiss Home, 20 miles east of Lake Geneva


Photo Courtesy Danielle Tanner, Sequim, WA *




circa 1960s




They arrived in New York on Sept. 1, 1884 and took railroad lines to Oregon. The last 30 miles of their trip to Washington Territory may have been the most trying. Six of the 22 pine trunks that L'ea brought with her were blown into the river during the difficult Columbia ferry crossing between Alkali, Ore., and what is now Roosevelt, Wash.. However, all of the trunks were recovered on nearby river islands.

Over a period of 15 years, they "Americanized" their Swiss-German name to "Ganders" a feeble try to avoid teasing of their children in school with rhymes like, "Goosie Goosie Gander." Johann Jakob, who also went by Jean Jacques Gander on the ship's registry, became known simply at J.J. L'ea preferred the French Jean Jacque name. But L'ea changed the spelling of her own name to Leah..

The family was one of the earliest in the area to raise wheat and was also involved in cattle ranching and Percheron horses. The family farm home was moved to the O'Brien homestead and soon included what was known as the "Wilber Carrell Place," homesteaded by the Carrell family in 1904. The Ganders home was on or near that property. JJ was seriously injured when his wagon went over the Spring Creek canyon wall hear his home. The accident led to JJs death in 1901 and Leah became a single mother of a family of eight children. Leah and the children attended the church of the Brethren.**

The eldest and only Swiss-born child, Sam, at 18 years old, assumed much of the role of father. His strength and impatience were legendary. He reportedly rose from a sick bed with typhoid fever to roll six 300 pound bales of gunny sacks from a burning barn. He was said to have cured himself of a chest injury by gulping turpentine. He managed farm operations and also worked at the "Bank of Bickleton" which was formed in 1903 and merged with "Community State Bank" (of Mabton) in 1931. Sam was on the board of the merged bank. Sam married Olive Nye, the daughter of the owner of one of two hotels in Bickleton, the Hotel Grand. She was a graduate of what is now Central Washington University and taught elementary school at nearby Dot School. She was a descendent of the Civil War pilot who ran the blockade at Vicksburg for General U.S. Grant.

Sam and Olive gave birth to Stanton (Larry's father), sister Ruth, and brother Dean. Dean rebuilt crashed airplanes, flew Hanford security during the Cold War, and built some of the first hangars at Vista Field in Kennewick. Ruth served in the Women's Army Corps (WAC), studied literature at Edinburg University, Scotland, and was a proofreader for a Seattle newspaper.

Sam purchased 480 acres from the farm of Christian & Annie Oestreich in 1916 (Originally homesteaded by Christian Oestrich and Edward Duffy in 1886 & 1888.) Sam and Olive made their home on what was called the "Oestreich Place." The farm had distinctive white buildings with green roofs, a Delco-Light electrical system that fed glass batteries and provided electricity from the pumphouse before the advent of power lines, a smoke house, a bunk house, a chicken coop, a large barn built with wooden pegs (not nails, a garage, a wagon or implement shed, and a farmhouse with a white picket fence. There was a stained glass window in the master bedroom. The implement shed housed the family wagon and buggy until the 1970s. The barn is still located off "Gander Road" near the home of Bill and Lynn Mains.


In 1929, Sam was among three Bickleton men that negotiated the purchase of a unique merry-go-round that is still an operating attraction at the annual Alder Creek Pioneer Picnic near Bickleton.

The 24-horse Armitage Herschell/Herschell-Spillman carousel was built in New York between 1890 and 1907. The technology is unique because the horses rock but there is no overhead mechanism. There are less than ten still operational in the U.S.

Sam Ganders was also the local host for Queen Marie of Rumania when she visited Sam Hill at the castle/mansion that is now the Maryhill Museum.

In 1937, Stanton purchased 480 acres from Thomas and Ada Hooker. The Hookers had farmed in Bickleton after homesteading in 1882. The former Hooker home on Ferguson Road became Stanton's home. It still stands today as the home of the Juris family, also painted white and green. The Hooker place also had a large red barn, a machine shed, a shop, a quonset for grain storage, and a pig pen; Stanton tried his hand at raising sheep but focused on raising polled herefords, wheat and barley.

Stanton continued to farm the Hooker Place, the Oestreich Place, the Wilber Carrell Place (a 1904 homestead), and other Bickleton family property farmed by his parents and grandparents. He acquired the Beckner Place, which once was the site of a dance hall and artesian well on the Mabton-Bickleton road on the Yakima County side of the Yakima-Klickitat County line.

Among other previous owners of the property farmed by the Ganders were Robert M and Almeda Graham, some 1872 immigrants. Their child was the first caucasian child born in the region. Graham, who came over the Oregon Trail with seven oxen, operated a stage between Bickleton and Mabton. John Skiller, who loaned John Bickle the resources to purchase property for a trading post that became Bickleton, was also a previous owner of Ganders lands. Some of the lands were also part of the 1896 Land Grant to the Northern Pacific Railway Co, which never built the much-sought railroad to Bickleton. Additional previous owners were Joseph Anton Marschall (1887), Clovia and Eugene Plaquet, who homesteaded in 1896, Ralph Cosens, John Hager, Henry A. and Josephine Hussey (1883), Joseph A. Marshall, CL and May Weaver, and Swen K. Anderson. Some of the early deeds were notarized by Sam Flowers, original co-owner of the Flowers and Bickle trading post that became Bickleton.

Stanton married Elizabeth (Betty) Fraunfelder, also a Swiss-German immigrant and professional Swiss entertainer performing at a club meeting in The Dalles-Hood River area whefre he was campaigning for the state Senate. Stanton was a state senator from a district that included Bickleton, Yakima and Tri-Cities. In about 1951, he won chair of the Senate Roads and Bridges Committee after crossing party lines to give minority Republicans control of the state Senate leadership. He was often credited with being the politician who made possible construction of the Blue Bridge between Kennewick and Pasco. Children Larry, Linda (Johnson) and Lisa (Yoshida) were born in Yakima, about 70 miles from the Bickleton farm. Stanton ran for Congress in 1958, losing a close primary election bid. He lost again by a wide margin in 1960.

In 1961, Stanton and Betty moved their family to Spokane where Stanton worked for the U.S. Department of Agriculture and managed millions of dollars in federal farm assistance as executive director of the Agricultural Stabilization and Conservation Service. They later lived in Olympia, where both are now buried. Larry lives in Olympia. Lisa and Linda live in Spokane.

Click HERE to view Ganders-Fraunfelder family tree.

These web pages are produced and managed by Larry Ganders

-- relying heavily on two publications:
"Pioneering Ganders" (1974) and "Horse Heaven Hills" (1977)
Both authored by Harry S Ganders 1894-1978 (originally born Obed Ganders), Bickleton native and one of nine children of JJ and Leah Ganders;
Founding Dean of Education, and Graduate School Dean, at Syracuse University
Published by Syracuse University Printing Services and copyrighted 1974, 1977
-- Information also gleaned from the family's own records, deeds, and recollections and...


-- "The History of Klickitat County", 1982, Edited by Pete May (who was one of Larry's journalism mentors), Published by the Klickitat County Historical Society, Goldendale, WA.

--Early History of Klickitat County, Copyright 1977 by Jim Attwell.

-- Early Klickitat Valley Days, by Robert Ballou, Copyright 1928, from the library of Samuel F. Ganders

-- Special thanks to Klickitat historian Ada Ruth Whitmore and Sandra Powers, both of Bickleton, for their assistance. Additional thanks to everyone at the Eastern Klickitat County Historical Society and the Bickleton Carousel Museum.

-- Thanks to State Archivist Steve Excell and his staff in the Washington Secretary of State's Office for assistance on the Stanton Ganders history

-- Ship registry information confirmed through Ancestry.Com, Norway Heritage.Com, and TheShipsList.Com

* Danielle Tanner, a descendant of JJ's father, Johann Gander (1818-1897), and granddaughter of William Gander (son of David E. Gander, JJs brother) provided the 1960s-era photo of Chalet Gander, which was Johann and JJ's home in Gsteig.
** An Illustrated History of Klickitat, Yakima, and Kittitas Counties, 1904, Interstate Publishing Company

*** Historical Biographisches Lexikon der Scheweiz, vol. 3 & 5, Neuchatel 1926 & 1929, records the existance in 1324 and 1353 of Saanenland families bearing the name Gander that are very likely related to this family. Similar names from the Cantons of Uri and UnterWalden and Southwest Germany are not likely related. Additional sources were cited by Harry Ganders in "Pioneering Ganders."



Stanton Ganders and Larry; Bickleton wheat farm, About 1958. Right, Larry Ganders, 2005

CLICK HERE to view

the 1958 Stanton Ganders Congressional Campaign Brochure and more information on the political career of Stanton Ganders